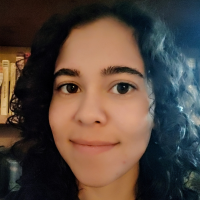 J.S. Fernandez Morales
Science Fiction
Jennifer S. Fernández Morales was born and raised in Puerto Rico. She is a woman driven by her passions: languages, literature, baking, and birds. Combining her Bachelor's degree in psychology with courses in literature and creative writing, Fernández strives to create fantastic stories with compelling characters. After spending years honing her skills as a writer, she finally decided to take the plunge and publish her first book.
J.S. Fernandez Morales Books
The prettiest smiles hide the deepest secrets. The prettiest eyes have cried the most tears, and the kindest hearts have felt the most pain.
Kourtney Kardashian